San Antonio Bed Bug Control
Bed bugs used to be something that parents teased children about when tucking them into bed. Our mother or father would tuck us in and say, "Don't let the bed bugs bite!" We'd giggle and roll over to dream without a worry in the world. Unfortunately, there may have been some truth, and a hidden warning, in that playful message.
Bed bugs weren't something that people were afraid of until recently. Over the past couple of decades, the bed bug population has seemingly exploded. If you've found signs of bed bugs or have discovered actual bed bugs in your home, contact Family Pest Control. Serving San Antonio and surrounding areas, our team is ready to help you get rid of bed bugs!
Our Bed Bug Control Process
Family Pest Control has been treating customers like family since 1981. We're no strangers to bed bugs and have a comprehensive process for finding, eliminating, and preventing bed bug infestations: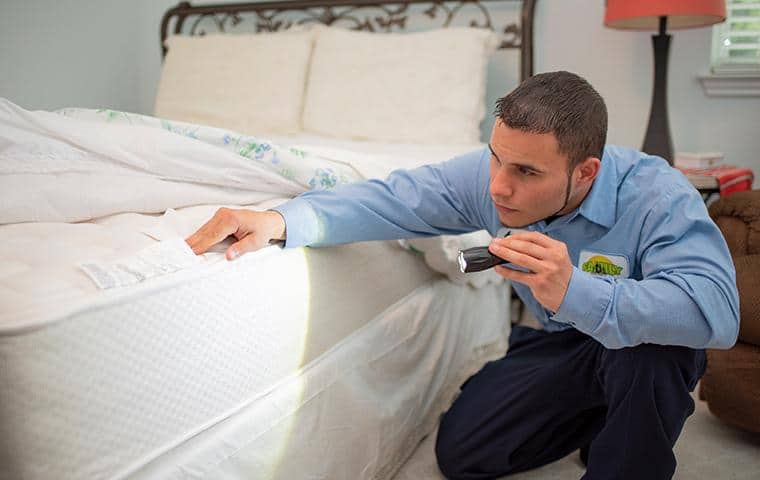 Bed Bug Inspection
It all starts here. One of our experienced, fully trained specialists will conduct a thorough inspection of your residence to determine if bed bugs are present, and identify the extent of the infestation. Upon conclusion of the inspection, our expert will deliver a full report, complete with suggestions for bed bug treatments. While the inspection costs $135, we waive this inspection fee for customers who decide to join our family and receive bed bug treatments from us.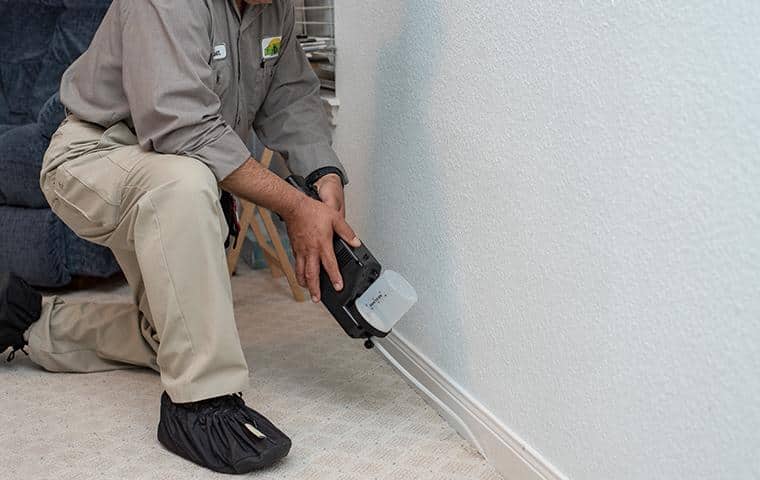 Bed Bug Treatment
We aren't going to reinvent the wheel. Family Pest Control uses tried and true methods to eliminate and prevent bed bugs. Our technicians thoroughly attack all areas of detected infestation as dictated by the inspection. Additionally, the technician will treat areas of interest like cracks, crevices, and other ideal surfaces where bed bugs hide and thrive. All pet beds, mattresses, and box spring encasements will be thoroughly treated, allowing you to sleep soundly without cause for concern. In most scenarios, we'll set up bed bug monitors to keep tabs on the situation.
Follow Up Visit
Bed bugs can be fickle and difficult to remove. A single treatment is often enough, but not always. A Family Pest Control technician will verify the elimination of bed bugs when he returns one weeks after the initial treatment. If there are signs of persistence, your technician will retreat areas of concern. A few weeks later, 30 days after the first treatment, your technician will return for a final time to prevent bed bugs for the foreseeable future. Family Pest Control technicians are armed with Aprehend® to prevent future problems. (Aprehend® is 100% safe for humans and their pets.)
Family Pest Control's Bed Bug Warranty
Family Pest Control offers a complementary 6-month bed bug warranty. If bed bugs return within six months after the initial treatment, so do we at no charge.
We're Crawling With Positive Reviews
See What Our Happy Customers Are Saying About Us
"We could not be more pleased with this top-tier service."

- Pablo M.

"These guys are a prime example of exceptional customer service! It is now Saturday night and I can say with relief my apartment is nowhere near the way it was yesterday!"

- Monica A.

"The technician arrived on time and was professional, friendly, and helpful."

- Nick M.
We Treat Your Home Like It's Our Own
Family Owned & Operated

As you can tell, family is important to us - so much so, it's in our name! We value your family as much as our own and can relate. We've been family owned and operated for nearly 40 years!

Effective, High Quality Work

Our main goal is to provide you and your family with the safest, most effective solutions for your pest problems. We'll prove it with our work ethic and customer service.

Woman Owned

We are an equal opportunity employer who values strong female leaders, not just as employees but also as customers!

Veteran Owned

At Family Pest Control, not only do we support your family and our community, but we also support our troops. We love to support veterans and veteran causes any way we can!