Termite Control in San Antonio, TX
Effective Termite Removal for San Antonio Homes
Since 1981, Family Pest Control LLC has been committed to helping residents in the San Antonio and surrounding areas rid their homes of unwanted pests, including termites. While they are small, termites can have a large impact on your home, including infecting or destroying the wood in your home and ruining your home's structural integrity.
If your home is suffering from termite activity, our San Antonio termite removal technicians are equipped to help you. Once you retain our services, we can conduct an inspection to determine what type of termites are infecting your home and the extent of the damage; our team can also come up with a personalized plan of action concerning the best way to remove them.
To book a service, call (210) 762-6991 or complete our online contact form today.
Our Termite Control Process
Family Pest Control has been treating termites for almost 40 years. We're termite experts and have a comprehensive process for finding, eliminating, and preventing termite infestations.
Signs I Have Termites
Nobody wants a termite infestation. No matter where you live, termites are very good at hiding that they are there. It's difficult to tell you have termites until it's too late. But, noticing the signs early can help you get rid of the pesky pests much easier. Below we have provided you with 4 signs to be on the look out for in order to avoid a total termite infestation.
Discarded Wings -
If you find broken or discard wings under a window sill or under a cabinet, this is a good early warning sign that you may have termites. As winged termites age, they leave their nest and create a new colonies and eventually lose their wings at the new colony. If you notice wings around your home, contact our expert San Antonio Termite Control technicians.
Frass -
Frass is another word for termite droppings, which is also evidence that you may have termites. These droppings look like a dark powdery substance and often are in mounds. It often times will look like sawdust or wood shavings, make sure you double check before you decide to make the call for pest control.
Mud Tubes -
Subterranean termites travel underground and in order to, they will make what are called, "mud tubes". These tubes are essentially pencil-thin tunnels that help them to travel to their different food sources. You will often find mud tubes around the home's foundation.
Exterior Wood Damage -
Any wood that looks to be damaged on the exterior of your home may suggest a termite infestation. If you notice bare, exposed or even rotted wood, it could be that termites have already been there or will be very attracted to this potential food source.
Termite Inspection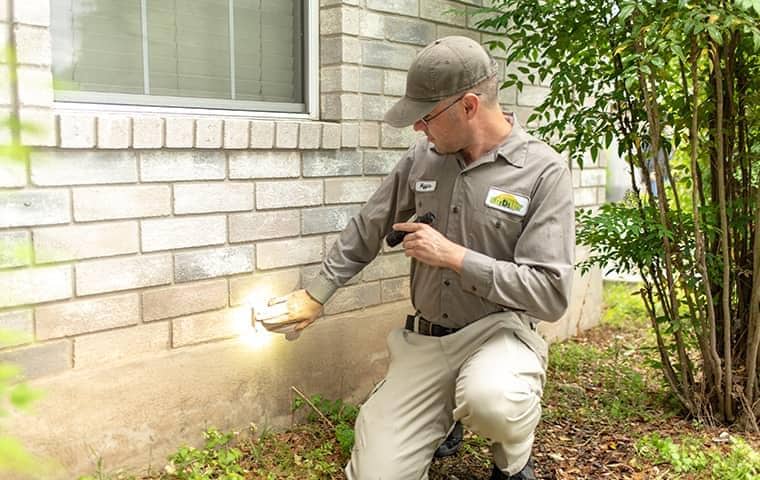 What is The Termite Inspection Process?
As we mentioned, we will first inspect your property to identify whether you have termites, the type of termites infecting the property, the extent of the damage, and other relevant information. During the inspection, our licensed technician will also try to identify what attracted the termites to your property. Once we have walked your property and completed the inspection, our team will provide you with our recommendations for the next steps.
---
Ready to get started with a termite inspection service in San Antonio? Call (210) 762-6991 or complete our online contact form today.
---
We Treat Your Home Like It's Our Own
Family Owned & Operated

As you can tell, family is important to us - so much so, it's in our name! We value your family as much as our own and can relate. We've been family owned and operated for nearly 40 years!

Effective, High Quality Work

Our main goal is to provide you and your family with the safest, most effective solutions for your pest problems. We'll prove it with our work ethic and customer service.

Woman Owned

We are an equal opportunity employer who values strong female leaders, not just as employees but also as customers!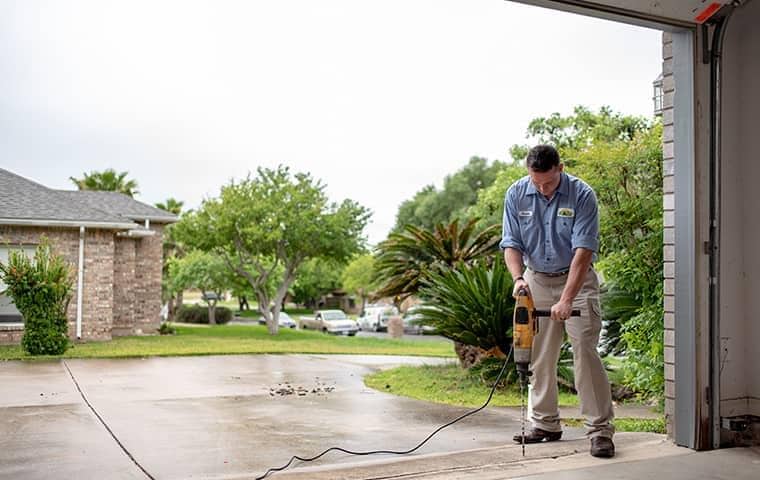 At Family Pest Control LLC, we use Termidor® liquid treatments to remove termites from your home. We will discuss how this treatment works in further detail below, but essentially, we use the liquid to deter and reduce termite activity. Our team will treat all the affected areas of your home, and we can also treat:
Plumbing penetrations around your foundation
Crawl and attic spaces
The base of the foundation of your home
How Does Termidor® Work?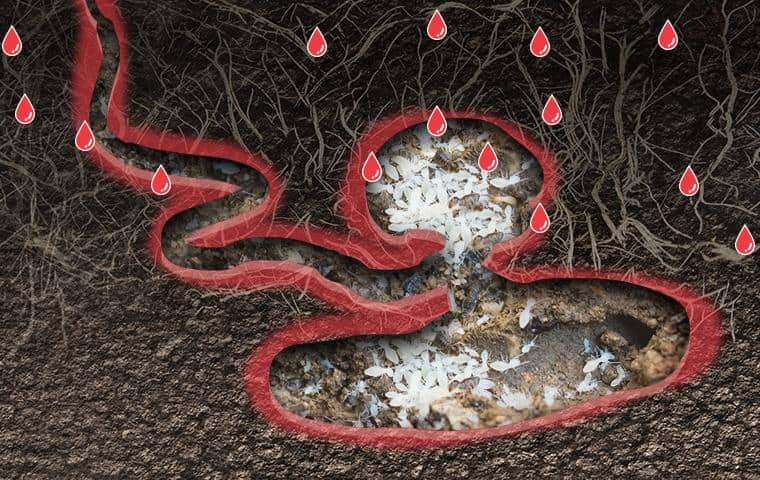 Termidor® is especially effective because it binds to the soil of a treated area, leaving it protected for up to seven years after treatment. It is an odor-free substance that termites are naturally attracted to. Once termites encounter the product, they carry it back to their colonies and spread throughout their community. Once infected, the termites die within days.
Termite Pre-Treatment Services
Pre-treatment services are highly recommended in most southern states. The warmer climate ensures termites can easily live all year 'round. Pre-treatment describes prevention methods taken for new construction projects and homes fortunate enough to be unaffected by termites so far.
Termidor® Termite Pre-Treatment
Typically applied during the construction phase of a foundation, Termidor® can be applied to the entire surface area where a new foundation will be poured. Should you plan on digging into the ground for a basement foundation, the Termidor® pre-treatment will be applied after the dig site has been cultivated and before any of the actual construction is completed. Providing the construction crew with a detailed report of treatment is key to prevent removal of the treated ground. Additional treatments may be necessary as the foundation is poured or erected to ensure adequate prevention. These services also include a one-year total home (renewable) termite treatment warranty.
Borate Termite Pre-Treatment
Borate pre-treatment is slightly different from Termidor® pre-treatment methods. Borate pre-treatment methods are also performed during construction, but after the foundation is poured or erected. Once the frame of the home is being created, our technicians can use Borate to protect any untreated wood from destructive termites by spraying the wood. The wood will absorb the Borate and retain it for years of future protection and prevention.
Family Termite Warranty
Our team prides itself on treating our customers like family, and we want to ensure your home stays termite-free, which is why we offer a one-year warranty on this service. Even if you move, we will extend the warranty to the other property, and in some cases, we will extend the length of the warranty.