Cibolo, TX Pest Control Experts
Cibolo, Texas is a friendly community that has everything people need to live a happy, fun-filled life. To help keep your home and business free of the pests that also call Cibolo home, Family Pest Control offers effective and affordable pest control services. We are proud to be the San Antonio area's premier pest control company. To learn more about our customized pest control services and how we can protect your residential or commercial property from the area's toughest pests, call Family Pest Control today. Take a look at the other areas we serve!
Residential Pest Control In Cibolo, TX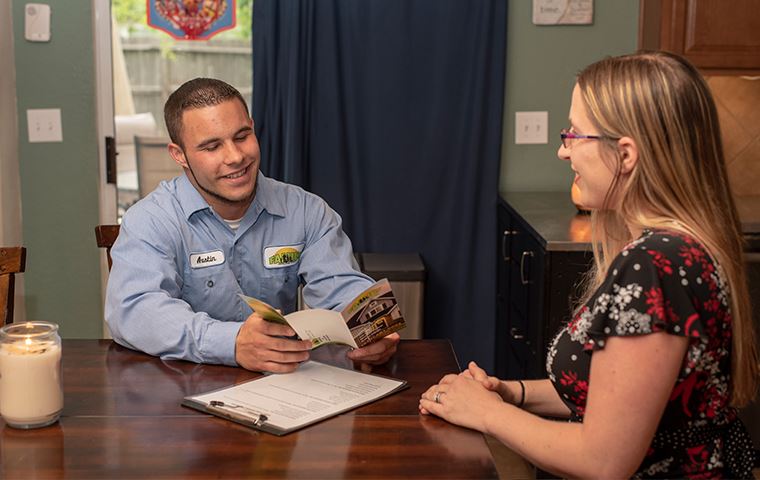 Family Pest Control has designed pest control services to get rid of pests, provide homeowners with peace of mind, and prevent pests from returning. We offer a wide range of comprehensive pest control services that solve our area's most difficult pest problems. We also have awesome coupons as well as 5-star reviews!
Our popular quarterly service plan is highly effective at controlling pests throughout the entire year. It includes:
Interior treatment
Exterior treatment completed around your home's perimeter, foundation, bushes, and deep holes using a power spray.
Treatment for pests under eaves and decks, and around patios and storage sheds.
To learn more about our residential pest control options, reach out to Family Pest Control today.
How To Avoid Rodent Damage In Cibolo, TX
Rodents are prolific pests and common household invaders. They find their way onto properties and into homes to forage for food, water, and shelter. To help you keep rodents out of your home, Family Pest Control offers the following tips:
Seal all entrance points. Pay close attention to the foundation, spaces around windows and doors, chimney, and vents leading into your home.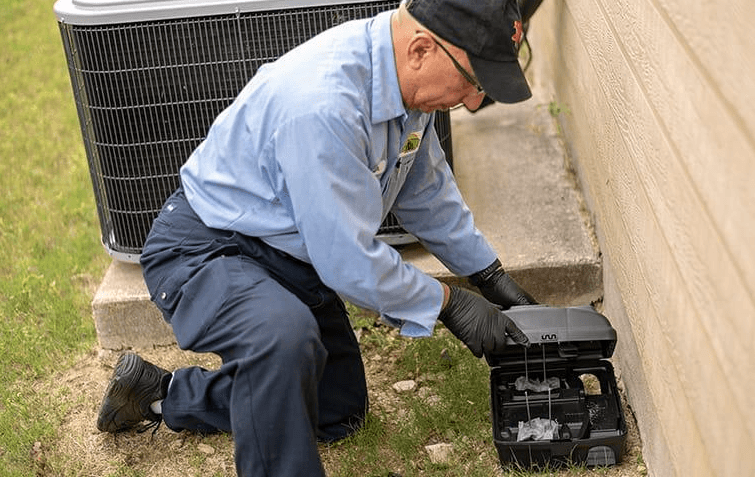 Trim back tree branches, shrubs, and bushes from the exterior of your home. This provides fewer hiding spots and limits easy access to the exterior of your home.
Clean debris and clutter from your yard that rodents can nest and hide in.
Limit access to food and water sources by having locking lids on outdoor trash cans and compost bins.
Keep gardens and outdoor eating areas cleaned up. Remove bird feeders and other wildlife feeders from your property.
Maintain gutters and fix leaky fixtures to limit water sources.
If rodents have become a problem on your property or in your home, partner with Family Pest Control. We offer effective rodent and wildlife trapping services to eliminate rodents and prevent their return. To learn more about our rodent control solutions, give us a call today.
Learn How To Avoid Bed Bugs In Cibolo, TX
Bed bugs are found where people are because unfortunately, our blood happens to be their favorite food source. Most people come into contact with bed bugs when spending time in public places like hotels, schools, hospitals, airports, libraries, and movie theaters. Bed bugs are excellent hitchhikers and after coming into contact with you or your personal belongings they will quietly find their way into your home. To avoid coming into contact with bed bugs and introducing them into your home Family Pest Control wants to offer the following prevention tips: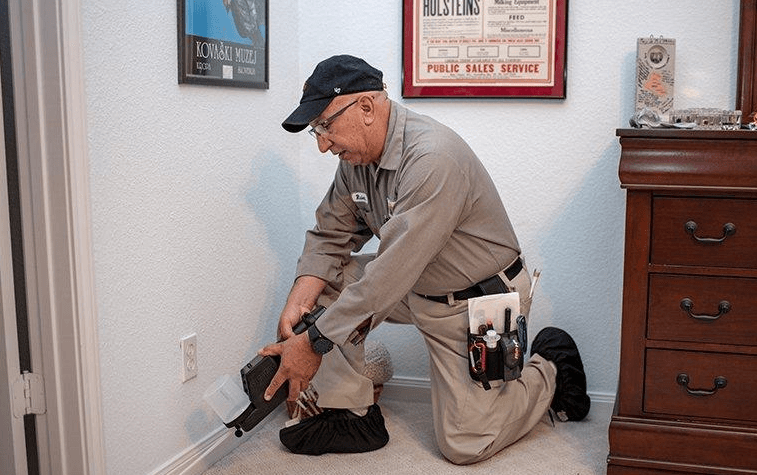 Never place personal belongings like coats, bags, luggage, on the floor of a public place.
If possible keep your kids from sitting on the floors of public places.
When at work or school, make sure to keep your personal belongings in their own separate spaces away from other people's belongings.
When doing laundry at a laundromat, immediately remove your items from the dryer, place in your own personal basket and take them home to fold.
Before bringing luggage into a hotel room or other rental space thoroughly inspect it for signs of bed bugs.
Bed bugs are a tough pest to avoid, if they ever find their way into your Cibolo home, contact the professionals at Family Pest Control. We are experienced in bed bug control and offer comprehensive solutions to find, eliminate, and prevent bed bug!
Guide To Termite Control In Cibolo, TX
Termites are wood-eating pests that are active throughout the year in Texas. Keeping termites out of your home is important to protect it from the significant structural damage they can create. At Family Pest Control we have over 35 years of termite control experience. We offer a variety of termite treatment options that are 100% effective at controlling and preventing these wood-eating pests. Our termite control options include:
A comprehensive evaluation of your property.
The development of a customized treatment program using state-of-the-art methods and technology.
Services that are backed with a satisfaction guarantee.
Trust our professionals and advanced treatments to solve your home's termite problems and prevent their return. To learn more about protecting your property from wood-eating termites, give us a call today.
We Treat Your Home Like It's Our Own
Family Owned & Operated

As you can tell, family is important to us - so much so, it's in our name! We value your family as much as our own and can relate. We've been family owned and operated for nearly 40 years!

Effective, High Quality Work

Our main goal is to provide you and your family with the safest, most effective solutions for your pest problems. We'll prove it with our work ethic and customer service.

Woman Owned

We are an equal opportunity employer who values strong female leaders, not just as employees but also as customers!

Veteran Owned

At Family Pest Control, not only do we support your family and our community, but we also support our troops. We love to support veterans and veteran causes any way we can!
Top Tier Service

"We could not be more pleased with this top-tier service."

- Pablo M.

Exceptional Customer Service

"These guys are a prime example of exceptional customer service! It is now Saturday night and I can say with relief my apartment is nowhere near the way it was yesterday!"

- Monica A.

Scheduling Was Very Easy, Everyone Is Friendly and Helpful.

"The technician arrived on time and was professional, friendly, and helpful."

- Nick M.

Prompt and Polite

"Overall a great service, good value, and very polite and knowledgeable staff."

- Rosie K.

Top-Notch Service

"Very professional staff and friendly always on time and great communications via email phone and text messages to remind me of any appointments and services."

- Eva C.