Converse, TX Pest Control Experts
Are pests such as cockroaches, ants, pantry pests, rodents, and wasps creating problems in your Converse home? Do you want to find an effective way to not only remove existing pest problems but to prevent future ones from occurring as well? If so, turn to Family Pest Control for all your pest control needs.
We have several different home pest control services to control and eliminate pest problems. Your Converse home deserves the best protection and there's no one better than Family Pest Control. Stop worrying about the problems pests cause, contact Family Pest Control today for effective and long-lasting pest control services. Make sure you check out the other areas we serve as well as our coupons and our glowing reviews!
Home Pest Control In Converse, TX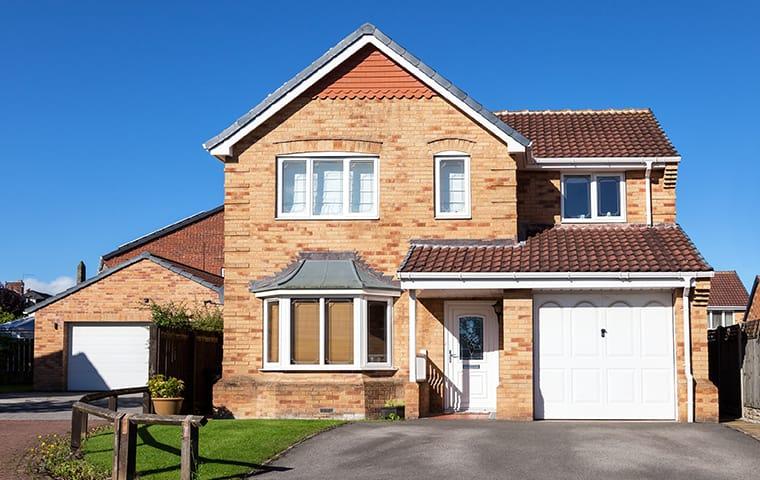 Every Converse home is unique and needs a unique home pest control plan to keep pests away year-round. At Family Pest Control, we will always protect your home like it's our own. You can count on our local pest control technicians to keep your home and family protected from the dangers, nuisances, damage, and diseases that pests cause. All of our home pest control programs include thorough inspections, quarterly pest services, and coverage of over 20 common pests. We offer 4 different home pest control programs to fit the exact needs of your specific pest problem.
Family Basic Plan
Family Plus Plan
Family Complete Plan
Family Monthly Plan (exterior treatments only)
Never worry about pests in your Converse home again when you have the trusted pest technicians from Family Pest Control by your side. Reach out to us today to find out which home pest control plan is right for your residential property.
Guide To Avoiding Pantry Pests In Converse, TX
When you decide to pour yourself a bowl of cereal or break out the flour to start baking, the last thing you want to find is a bunch of bugs in your stored food products. Pantry pests are insects that feed on dried or processed food items that you store in your home. Some of the most common pantry pests include Indian meal moths, cigarette beetles, drugstore beetles, and rice weevils. While pantry pests aren't dangerous to humans and don't bite or sting, no one wants to find larvae and eggs in their food. To avoid finding pantry pests in your home, it's important to understand that most pantry pest infestations begin when you bring contaminated food items home from the grocery store. A few things you can do to avoid pantry pests include:
Inspecting bagged and boxed foods before bringing them to your home
Throwing out expired stored products
Cleaning out your pantry
Storing all dried goods, such as rice, flour, cereal, and baking mixes in airtight containers
If you find pantry pests in your Converse home, the best thing you can do is contact professional pest control. Family Pest Control works hard to ensure your home is protected against all of the most common pests in our area, including pantry pests. Contact us today to get started on your journey to a pest-free home.
How To Recognize Bed Bug Infestations In Converse, TX
Bed bugs. We've all heard about them at some point. Whether you remember bed bugs from the common night time saying or you've dealt with a bed bug infestation yourself, bed bugs are pests you never want to find in your Converse home. Unfortunately, keeping bed bugs out is almost as difficult as removing them once they get in. These tiny hitchhiking pests aren't always avoidable, which is why identifying a bed bug infestation in your home is important. Early identification and removal is the best way to avoid the problems that come with bed bug infestations. If bed bugs are hiding on your property, here are a few ways you can identify their presence.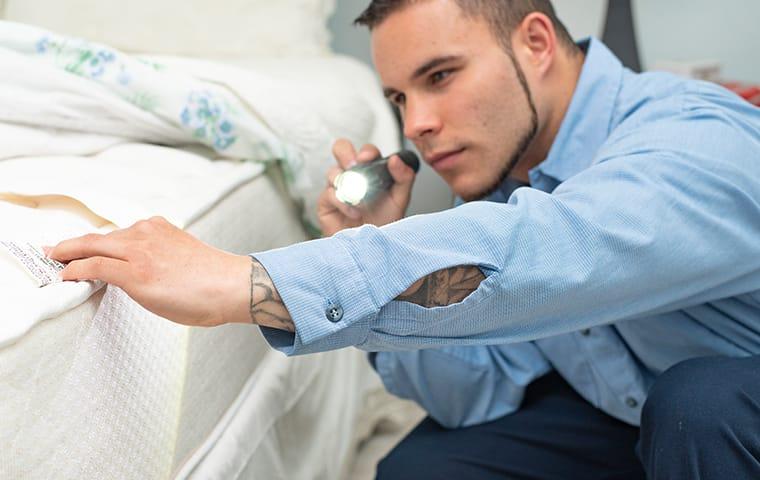 Bloodstains on bed covers and sheets
Reddish-brown excrement stains
Small, white bed bug eggs, which are about the size of a pinhead
Live or dead bed bugs within sheets, clothing, or personal belongings
Rows or clusters of tiny red bed bug bites on any exposed areas of skin
A strong, musty, and unpleasant odor
At Family Pest Control, we make it our top priority to keep your residential property protected from pests. Our bed bug treatment process includes tried-and-true methods to eliminate bed bugs. Don't lose sleep over bed bugs, contact us today for more information about how our bed bug inspection and removal services can benefit your Converse property.
Protect Your Converse, TX Property From Termite Damage
There are a lot of things you can do to control what happens to your property. You might invest in homeowners' insurance to cover natural disasters, or you might decide that you want to install a better gutter system to avoid water damage. No matter what you do to keep your Converse property protected from damage, you have control. But when termites infest your property, you no longer have that control. Termite infestations often aren't discovered until after extensive damage has already been done to the structure of your home. Termite infestations remove your control over the protection of your property.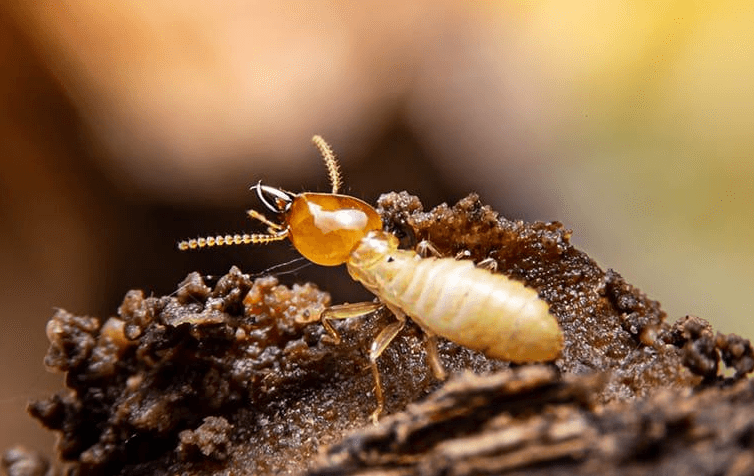 These tiny insects invade silently and damage your building over time, which makes it difficult to identify their presence before the infestation becomes too large. When it comes to termite infestations, early prevention and identification are key. A few ways you can protect your property from termite damage before termites invade is by removing factors that might attract them.
Remove excess moisture from your property by clearing leaves and debris from your gutters, replacing water-damaged wood, and installing dehumidifiers.
Keep dead or decaying wooden materials, such as old fences, sheds, logs, or stumps off your property.
Cut thick brush and foliage away from your exterior walls.
Reduce areas with direct wood-to-soil contact.
The best way to ensure termites don't infest your Converse property is with a termite control plan from Family Pest Control. To remove an existing termite infestation, or to implement preventative measures around your property, contact Family Pest Control today.
We Treat Your Home Like It's Our Own
Family Owned & Operated

As you can tell, family is important to us - so much so, it's in our name! We value your family as much as our own and can relate. We've been family owned and operated for nearly 40 years!

Effective, High Quality Work

Our main goal is to provide you and your family with the safest, most effective solutions for your pest problems. We'll prove it with our work ethic and customer service.

Woman Owned

We are an equal opportunity employer who values strong female leaders, not just as employees but also as customers!

Veteran Owned

At Family Pest Control, not only do we support your family and our community, but we also support our troops. We love to support veterans and veteran causes any way we can!
Top Tier Service

"We could not be more pleased with this top-tier service."

- Pablo M.

Exceptional Customer Service

"These guys are a prime example of exceptional customer service! It is now Saturday night and I can say with relief my apartment is nowhere near the way it was yesterday!"

- Monica A.

Scheduling Was Very Easy, Everyone Is Friendly and Helpful.

"The technician arrived on time and was professional, friendly, and helpful."

- Nick M.

Prompt and Polite

"Overall a great service, good value, and very polite and knowledgeable staff."

- Rosie K.

Top-Notch Service

"Very professional staff and friendly always on time and great communications via email phone and text messages to remind me of any appointments and services."

- Eva C.