Garden Ridge, TX Pest Control Experts
Garden Ridge, Texas is a small city located in Comal County. It is a city that prides itself on being "a way of life, not just a place to live" for all of its lucky residents. To help you maintain your way of life, the local pest control experts at Family Pest Control offer affordable and effective pest control services. Since 1981 we have been protecting families and homes from the damage caused by pests.
To learn more about how we can work together to solve your home's pest problems, contact Family Pest Control today!
Residential Pest Control In Garden Ridge, TX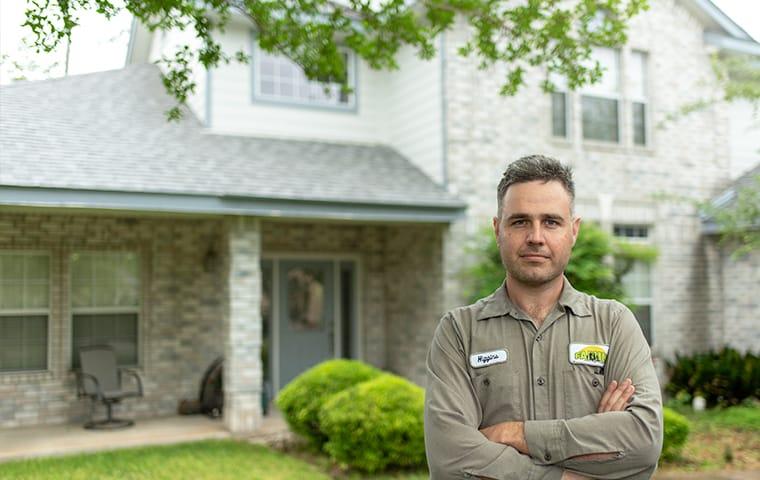 Family Pest Control is dedicated to protecting Garden Ridge homes from invasive pests; in fact, we will protect your home like it is our own! At Family Pest Control, we know how stressful pest invasions can be and offer hassle-free plans to eliminate current pest problems and keep them from returning throughout the year. We offer four different programs for our homeowners to choose from:
Family Basic Plan

Family Plus Plan

Family Complete Plan

Family Monthly Plan
Our Family Complete Plan provides the comprehensive services needed to eliminate problems with common household pests in addition to fire ant, rodent, flea and tick (outdoors), carpenter ant, crazy ant, and acrobat ant control. It also provides a subterranean termite warranty. To learn more about this plan or any of our other exceptional home pest control options, reach out to Family Pest Control today.
Guide To Avoiding Bed Bugs In Garden Ridge, TX
Bed bugs are a tricky pest to avoid. There are large populations of these sneaky, blood-feeding pests living across the United States—including Texas. They are excellent hitchhikers and can, unfortunately, be introduced accidentally into any home at any time. When it comes to avoiding problems with bed bugs, the best action is quick action.


If you have bed bugs or discover signs of them in your Garden Ridge home, immediately contact Family Pest Control. Our extensive process of finding, eliminating, and preventing bed bugs includes:
A full inspection

Thorough treatment

A follow-up visit to ensure complete elimination

The use of Aprehend® to prevent future infestations

A complimentary 6-month bed bug warranty
To learn more about our highly effective bed bug control process, please give us a call today!
Common Problems Rodents Cause In Garden Ridge, TX
Rodents live close to people and are very adaptable to any rural, suburban, or urban environment. Rodents, while considered shy, aren't shy about taking advantage of food, water, and shelter sources that people provide. When rodents take up residence inside of a home, they can cause the following problems:
Introduce disease carried in their saliva, urine, and excrement

Introduce parasites like fleas, ticks, and mites into your home

Chew on anything they come across, including wires which could trigger a fire

Chew on and damage personal items like insulation and drywall

Contaminate food
If rodents are causing problems for you and your family, contact Family Pest Control. Our highly trained professionals can provide the rodent control services needed to eliminate these furry, damaging, and potentially dangerous pests from your Garden Ridge home.
Signs Your Garden Ridge, TX Home Has Termite Problems
Termites are a wood-damaging pest that can cause significant problems for Garden Ridge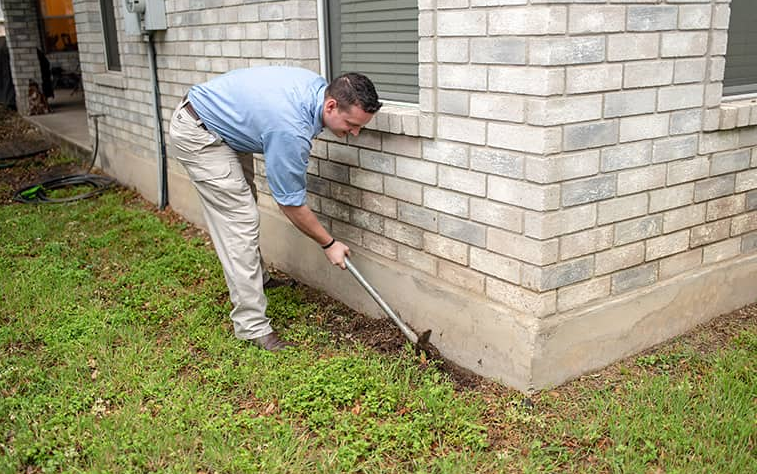 homeowners. They are known as "silent destroyers" because they enter into homes unnoticed where they have the potential to work for months or even years on the inside of your home's structural wood without being noticed. Usually, only once significant damage has been done, is their presence noticed. If you are seeing peeling or blistering paint on walls, loose tiles, spongy feeling floors, or windows and doors in your home that are not opening or closing correctly, termites may be in your home.

If you suspect a termite infestation immediately contact the professionals at Family Pest Control. We can provide the inspection, control, and preventative measures needed to eliminate the infestation and stop their return.
To learn more about our termite control services, or to schedule a termite inspection, reach out to us today.