It's not easy being sleazy, but these sneaky Texan invaders make the hostile takeover of our San Antonio homes look like a breeze.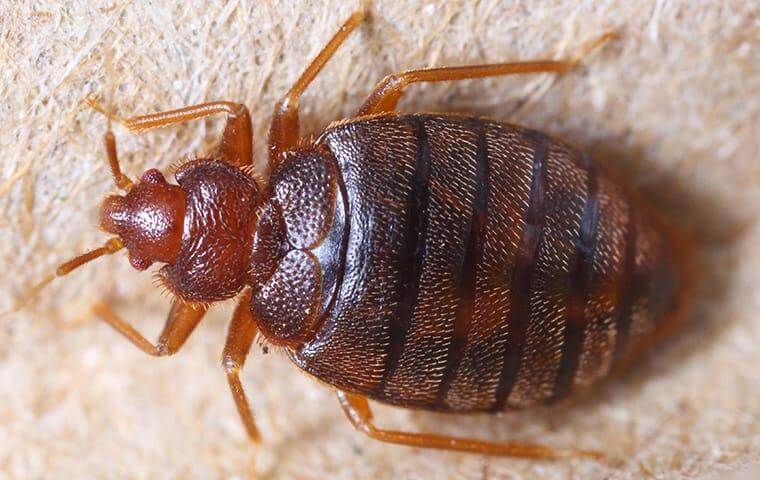 Bed bug infestations are difficult to identify, especially if you have little to no experience in identifying these insects yourself. Contrary to popular belief, adult bed bugs can be seen with the naked eye. They are about the same size and shape as an apple seed. In large numbers and growing infestations, these voracious vermin will leave behind signs that point to their presence.
Blood spots can be found on bed sheets, mattresses, and pillowcases.
The rust-colored droppings of the bed bug are found in whatever location these insects may frequent, including beds, carpets, furniture, and other related places.
Bed bugs will shed their exoskeletons at least once during their life-cycle, leaving their light brown shells in various places in piles around the home.
Some homeowners describe the scent of a bed bug infestation to be musky and almost sweet. To help identify their presence, specially trained K9 units can be used to confirm your suspicions.
Bed bugs are believed to take up residence only in our beds or bedrooms, but this is not the case. These insects are attracted to the carbon dioxide we breathe out, leading them to infest any part of the home that is most convenient to them. This is precisely why these unwelcome San Antonio visitors cause so many problems for homeowners all over the city.  
The Dangers of Bed Bug Infestations
Thankfully, bed bugs aren't known to transmit any serious diseases, nor spread bacteria or parasites like other types of household pests. However, their blood-sucking habits will certainly take a toll on a consistently bitten body. Bed bug bites can lead to:
Large patches of itchy, swollen skin. 
Insomnia or the inability to stay asleep for longer periods of time.
Anemia in susceptible people after a prolonged or chronic infestation.
If you are concerned that bed bugs could be the cause of your restless sleep, it is imperative to begin treatments in order to stop their reign of terror. Sign up for your free inspection and speak with a professional pest control operative today. 
Outstanding Bed Bug Control from One Family to Another
Bed bugs are incredibly durable pests and are nearly impossible to get rid of on your own. By hiding in impossible-to-reach areas and raising large families of hungry new bed bugs, these pests will continue to multiply long after the initial breeding pair has passed. At the first sign of bed bug activity on your property, immediately contact the professionals at Family Pest Control to protect your home and loved ones. See why so many families trust our Family to keep them safe and bed bug-free today.