Alamo Heights, TX Pest Control Experts
Alamo Heights, Texas, is an enjoyable place to live with a year-round climate that is relatively warm and pleasant. We're not the only ones who think so, though. Many different species of pests find the conditions here absolutely ideal. No matter what time of year it is, you can be sure that the threat of infestation is never too far away. That's why we're here to help.
Family Pest Control is a family-owned and operated company that has been providing the best in pest control and prevention since 1981. We are proud to be a woman-owned, veteran-owned business that is dedicated to providing Alamo Heights and the surrounding San Antonio areas with top-of-the-line, dependable pest services including:
Home Pest Control
Bed bug Control
Termite Control
Rodent Control
Wildlife Control
Carpenter Ant Control
Outdoor Flea and Tick Control
Mosquito Control
Call us today for a free estimate for pest control. Whatever your pest situation may be, we are here to help. There's no problem too big or too small for our team of experienced pest experts. From a thorough inspection to a detailed treatment plan, you're in good hands every step of the way with Family Pest Control.
Residential Pest Control In Alamo Heights, TX
Family Pest Control is proud to serve over 10,000 homes in the San Antonio area and we are always happy to add to our long list of satisfied clients. We offer four different service plans that can be customized to fit your particular needs:
Family Basic Plan – includes basic home protection.
Family Plus Plan – includes everything in the Family Basic Plan + protection against fire ants, outside fleas and ticks, structural wasp control, and installation of exterior rodent stations.
Family Complete Plan – includes everything in the Family Plus Plan + crazy ants, wood-destroying subterranean termites and carpenter ants.
Family Monthly Plan – A monthly preventative maintenance plan targeting the outside perimeter of your home.
Contact us for residential pest control services that you can rely on. Our plans start as low as $30 per month and we are always improving our service offerings to meet client needs. Protect your home, protect your loved ones, and call us today. Make sure you check out our other services areas!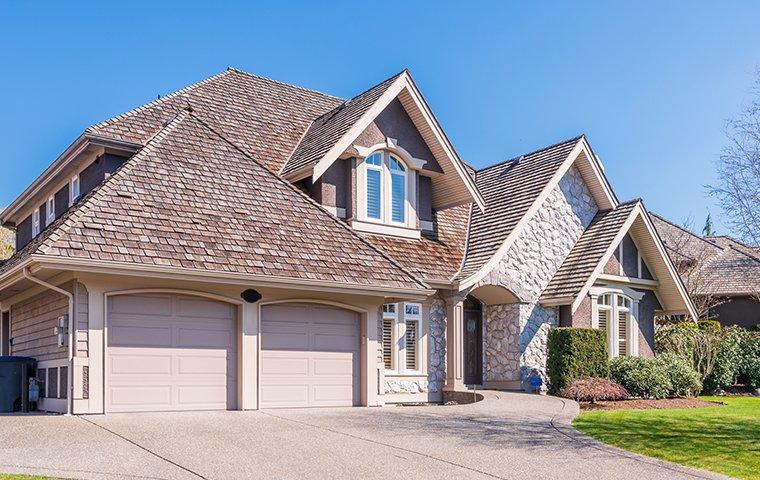 Learn How To Avoid Bed Bugs In Alamo Heights, TX
The creepy thing about bed bugs is their ability to skillfully hide away all day long, staying out of sight, until we fall asleep. Only then do they emerge from their hiding places and begin to feed on our blood in the middle of the night. There are a number of preventative measures you can take to avoid the presence of bed bugs:
Inspect everything before bringing it into your home, such as used furniture, luggage, clothing, boxes, etc.
Wash and dry everything on high-heat to destroy any bed bug activity. Vacuum and steam clean all areas around the bed, furniture, windows, doors, etc. Reduce clutter around the home to eliminate ideal hiding places for bed bugs.
Here at Family Pest Control, we have many years of experience in eliminating bed bug infestations and giving advice that will help keep them out for good. Contact us today to get started, it's never too early to get ahead of a potential infestation.Do You Know How Much Damage Termites Cause In Alamo Heights, TX?
They may be small, but termites can cause large scale destruction. In fact, it is estimated that our country alone spends five billion dollars every year on termite issues. It's scary to think about how destructive these little wood feeders can be.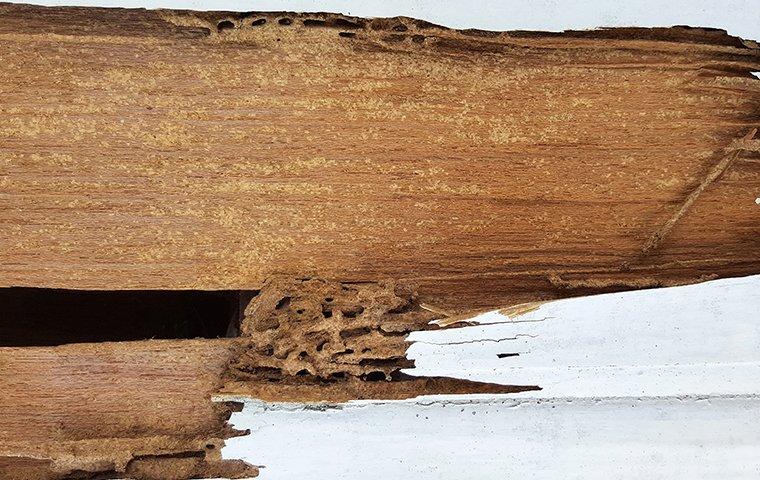 Termites like to eat and burrow through damp, rotting wood. They create these intricate pathways called gallery tunnels in which they nest and travel from site to site. This weakens the wood and damages the structural integrity of your home, putting you and your loved ones at risk.
Our termite control services offer the year-round protection you need to protect your home and loved ones from the dangers of a termite infestation. Contact us today to set up an initial service visit with one of our certified pest technicians. Be sure to take a look at both our reviews and our incredible specials!
Three Problems Rodents Cause In Alamo Heights, TX
When rodents get inside of your home, they squeeze into pretty much any opening they can. Once they get in your wall voids, they begin gnawing and chewing on anything they can sink their teeth into. One of the things they like to gnaw on is electrical wiring. This poses a great threat to your safety as it can catch fire and lead to large scale damage.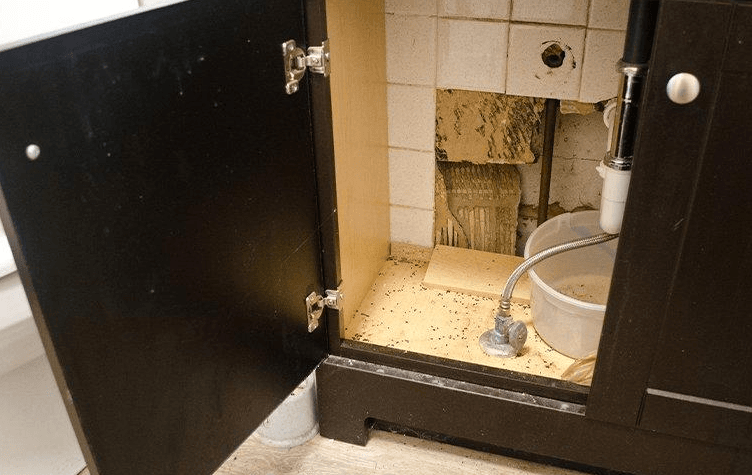 As rodents scurry through the nooks and crannies of your home, they leave feces, urine, and saliva everywhere they go. Their excrement contains a slew of bacteria and harmful pathogens that can end up contaminating food prep-areas and other surfaces that leave you vulnerable to disease.
Rats and mice also tend to carry around mites, fleas, and ticks. This means they are exposing your home to a whole new kind of infestation and the consequences that come with it. Now, instead of strictly worrying about rodents, you need to be wary of a variety of other pest species.
Contact us today to keep your home rodent-free
We Treat Your Home Like It's Our Own
Family Owned & Operated

As you can tell, family is important to us - so much so, it's in our name! We value your family as much as our own and can relate. We've been family owned and operated for nearly 40 years!

Effective, High Quality Work

Our main goal is to provide you and your family with the safest, most effective solutions for your pest problems. We'll prove it with our work ethic and customer service.

Woman Owned

We are an equal opportunity employer who values strong female leaders, not just as employees but also as customers!

Veteran Owned

At Family Pest Control, not only do we support your family and our community, but we also support our troops. We love to support veterans and veteran causes any way we can!
Top Tier Service

"We could not be more pleased with this top-tier service."

- Pablo M.

Exceptional Customer Service

"These guys are a prime example of exceptional customer service! It is now Saturday night and I can say with relief my apartment is nowhere near the way it was yesterday!"

- Monica A.

Scheduling Was Very Easy, Everyone Is Friendly and Helpful.

"The technician arrived on time and was professional, friendly, and helpful."

- Nick M.

Prompt and Polite

"Overall a great service, good value, and very polite and knowledgeable staff."

- Rosie K.

Top-Notch Service

"Very professional staff and friendly always on time and great communications via email phone and text messages to remind me of any appointments and services."

- Eva C.