Universal City, TX Pest Control Services
A rapidly expanding city with a homey, rustic feel, Universal City, TX is one of the fastest-growing towns bordering the Randolph Air Force Base. Home to thousands of residents from all over the United States, Universal City houses a unique atmosphere and myriad of cultures. However, this growing area has also allowed ferocious pests and wildlife to begin setting up shop in homes and businesses all around the city. Fortunately, Family Pest Control is here to help.
Home Pest Control In Universal City, TX
Protecting the citizens of Universal City, TX for nearly 40 years, Family Pest Control works hard to put your family first. We make it our mission to provide quality, affordable pest control to every homeowner and property, big and small. There are four unique options that have been prepackaged by Family Pest Control to help homeowners like you find the exact pest coverage you need.
Our Family Basic Plan is perfect for the homeowner who wants fast and efficient pest control on a regular basis. More than twenty household pests are covered during visits every three months.

The Family Plus Plan adds fire ant, rodent, and flea and tick control to the mix for the homeowner who needs a little extra protection.

Concerned about more aggressive pests finding their way into the house? The Family Complete Plan gives homeowners all the benefits of the Family Plus Plan with added protection against subterranean termites during every one of our quarterly visits. Crazy ants, acrobatic ants, and carpenter ants are also added to the list.

The most complete and effective plan offered, Family Pest Control's Monthly Plan defends against pests, wildlife, and even weeds during every month of the year. Other lawn insects and spiders are included under this plan.
If you would like more help in reaching a decision about the right residential pest control plan for your Universal City home and beyond, don't hesitate to call or visit the Family Pest Control office in San Antonio, TX now.
How To Minimize Mosquitoes: Universal City, TX Edition
A small bite on your arm may not seem like a big deal, but these disease-ridden insects may impact your family's life far more than you think.
Mosquitoes are annoying and even dangerous bugs that are increasingly common to the Universal City area. In order to mitigate your risks and cut down on their activity, it is important to follow these crucial steps:
Wear long-sleeved clothing, even during the summer. The less skin available for mosquitoes to bite, the better.

Don't allow standing water to build up on the lawn. Empty out birdbaths, and other items that hold water as often as possible.

Keep the yard as well maintained as possible, even during the winter. Less vegetation and greenery near the home is an excellent way to abolish insect invasions long before they come calling.
DIY mosquito prevention can be a tricky thing, but mosquito treatments and abatement from Family Pest Control are not. Call us to get a personalized quote on mosquito protection for you and your household today.
3 Signs You Have Bed Bugs In Universal City, TX (Don't Worry, We Can Help!)
While not invisible, bed bugs are difficult to spot and even more difficult to kill. It's highly important that homeowners catch these bugs in the early stages in their infestation to avoid physical, mental, and financial stress. These three things are some of the most telling signs of bed bug activity in your home:
The appearance of small, red, itchy bumps across your back, arms, neck, chest, or stomach.
Rusty, brown-red blots appearing on pillowcases, bed sheets, furniture, and other surfaces where they should not be.
A sweet or musky odor that seems to permeate through the home.
If you have already spotted a bed bug anywhere within your house, it may already be too late. To receive a comprehensive and free home inspection, call the main office at Family Pest Control now.
What Everybody In Universal City, TX Ought To Know About Termites
Termites are a bigger deal than many people realize. In fact, there are several misconceptions that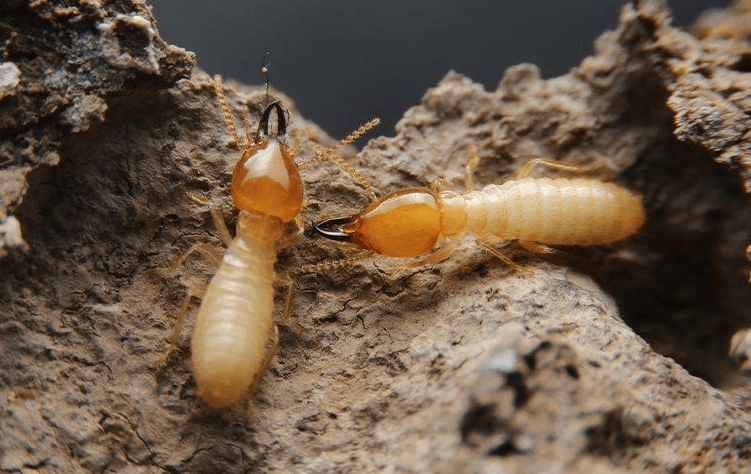 people have about these destructive pests, especially here in Universal City. As responsible homeowners, you should know that:
Termite damage can go undiscovered for months or years at a time.

The activities of termites in North American homes cost over five billion dollars each year.

Termite damage is not covered by most home insurance policies.
Like with many other pests, the greatest defense against termite invasion is by playing a strong, impermeable offense.
Call Family Pest Control now to get a better picture on thetermite control and extermination treatments available to all our customers.